Expert Network joined Pangea as part of the global software engineering community
Iasi, Romania, February 2023: We are happy to announce that Expert Network has joined the Pangea.ai community of elite vendors. This partnership will contribute to our mission of designing and delivering software solutions that will drive our partners' success stories.
This year, we are honored to have made an essential step forward toward belonging to a first-class universe of vendors, through Pangea. We are now part of the top 7% of global software engineering vendors within this organization.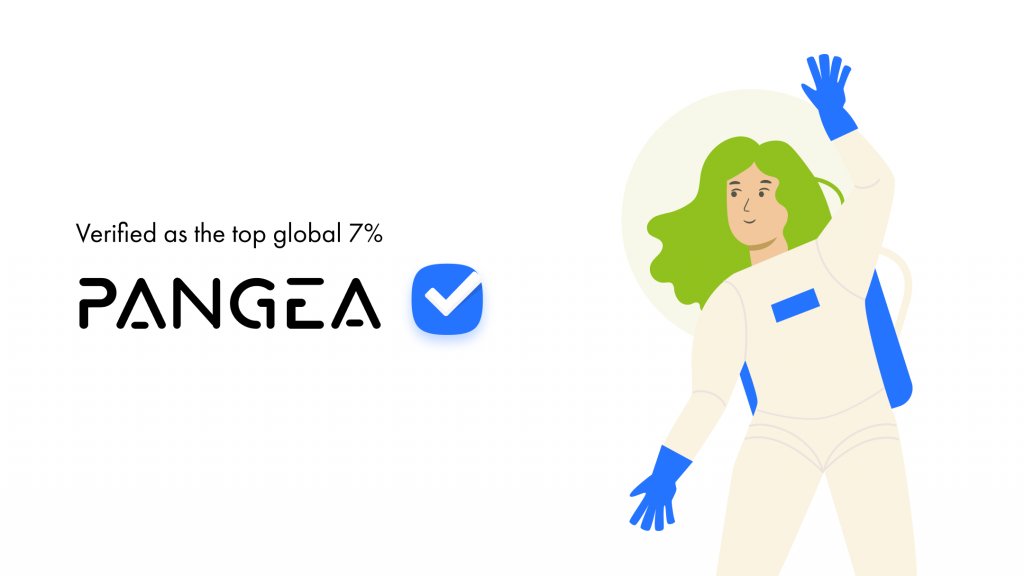 Together with Pangea, we'll make dreams happen.
Why did we decide to go through the verification process with Pangea?
Pangea.ai felt like a good fit because it is a self-service marketplace that aids with the discovery, comparison, and engagement of a vetted universe of software development vendors, trusted by leading brands and startups.
We pursue long-lasting partnerships and we were looking for a place that would open doors for us so that we could help organizations with their tech pains, enabling them to achieve their full potential in their business.
Additionally, one of our ideologies is growth, thinking ahead, and looking for long-lasting and strong collaborations, and Pangea seemed like the right fit.
In order to join them, we had to go through an in-depth verification process that aims to render transparency and a clear understanding of what each organization has to offer to the community.
How was the verification process?
To successfully complete the in-depth process that covered various areas of our business, we included input from our leadership team and views and perspectives from our other team members.
We also covered aspects like our company's culture, vision, and approach to work. We wanted to offer the community a chance to truly get the Experts, what we stand for, and how we work because we believe that the 18+ years of experience have polished our expertise and approach to business.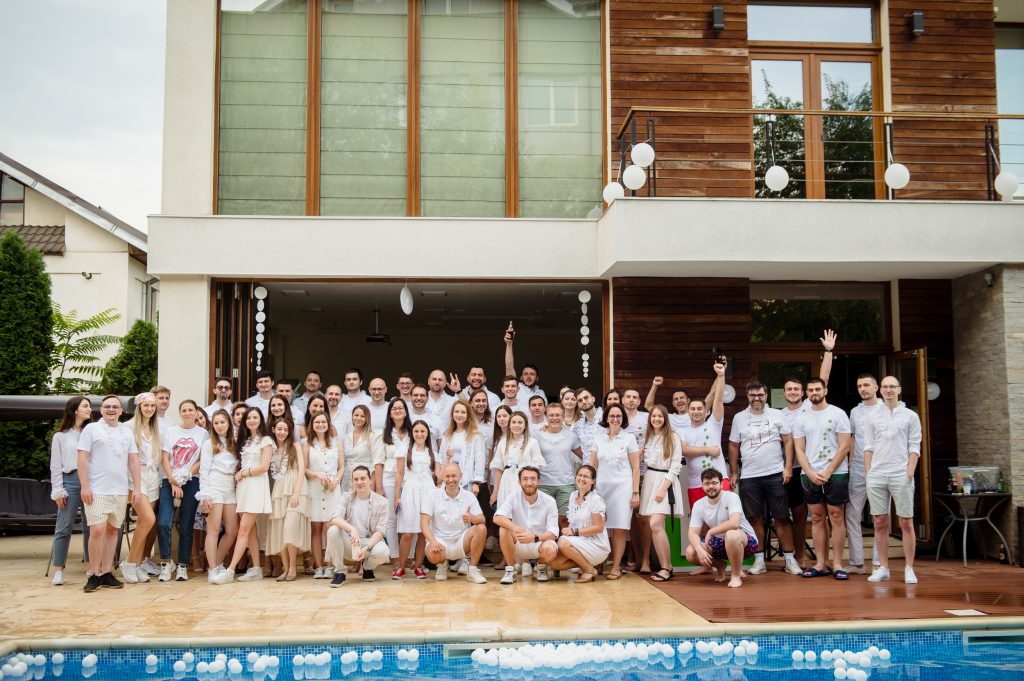 Bonding and having fun during our pool party at the office in Iasi, Romania.
As a result, we were quite pleased with the scores we got for various segments of our verification process. For example, our team health score was 8.5 instead of 8.2, the average team health score in the Pangea community.
Also, our average customer journey score was 9.0 while the Pangea community client score has been 8.6. These results are a testament to our teams, that we deliver our best together, and we are committed and keen to leave our mark on our projects to progress:
"The impact of change and how to accept and adapt to it quickly is an essential lesson. From business views to transitioning to new tech, I see change as progress. When working on a new product, there are challenges, ups, and downs. However, the commitment and the support of each team member help us thrive and find the ideal solution. Demanding moments become opportunities for growth and for expanding our perspective and knowledge. Every day I feel inspired by my colleagues, their passion, and how by putting our minds together, we come up with innovative ideas."
Gabriela, Expert Networks' Product Owner
What did we achieve and learn during the verification process?
Becoming Pangea-approved has meant that our teams came together and reflected on what it means to be an Expert, what drives them, and how important it is to feel you belong in a company that sees and values you. The surveys made us aware of our fortes and where there's more room for improvement. 
In a way, we believe that this process brought us closer to each other and more confident in our abilities and top-notch skills, which the Pangea community will enjoy alongside us.
After completing the onboarding process, we are convinced that this partnership is a step forward towards attracting the best talent, working with clients who are a cultural fit, and helping upgrade their business to achieve a competitive advantage.
Share this article on
Be part of our team