Advance Your Business to the Next Level with Cloud Computing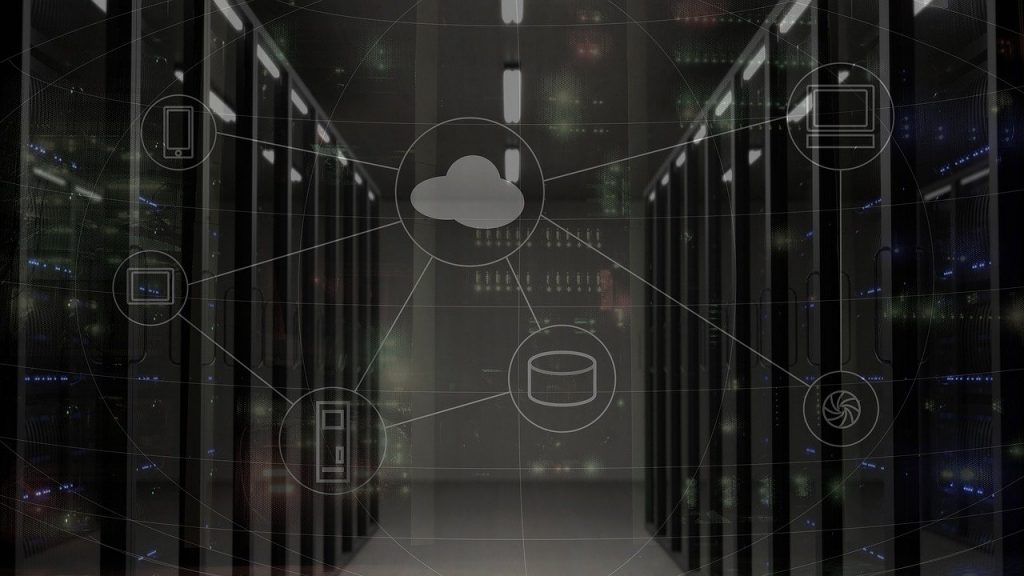 There are a lot of questions you've probably heard or even asked yourself regarding the cloud.
What is it? What provider to trust? Is it really necessary?
In this blog post, we'll tackle these questions along with other aspects like the top cloud platforms and how at Expert Network, we've come to master the cloud services provided, contributing with innovating solutions for our clients.
Understanding the cloud
The term "cloud computing" can be traced back to 2006 when companies like Google and Amazon began spreading it to express a new way to access software, computer power, and documents over the Web instead of their desktops. Simply view the cloud as a metaphor for the internet, where you just rent what you need.
From a business standpoint, imagine that the headache of having to own your data center and company infrastructure is all in the past. Basically, an organization can rent the processing power, applications, intelligence, networking and storage they require from their cloud service provider.
Just as important is being aware of the three main types of computing, depending on the degree of control you need over your information and the services required:
Infrastructure-as-a-service (IaaS) – an organization signs up to an application it has access to, over the Internet. Basically, it hosts the infrastructure components traditionally present in an on-premises data center, including storage, servers, and networking hardware.
Platform-as-a-service (PaaS) – a business is able to develop its own custom applications for use by everyone in the organization.
Software-as-a-service (SaaS) – where names like Amazon, Google, Microsoft offer a backbone that can be accessed by other companies. It is the most popular as well.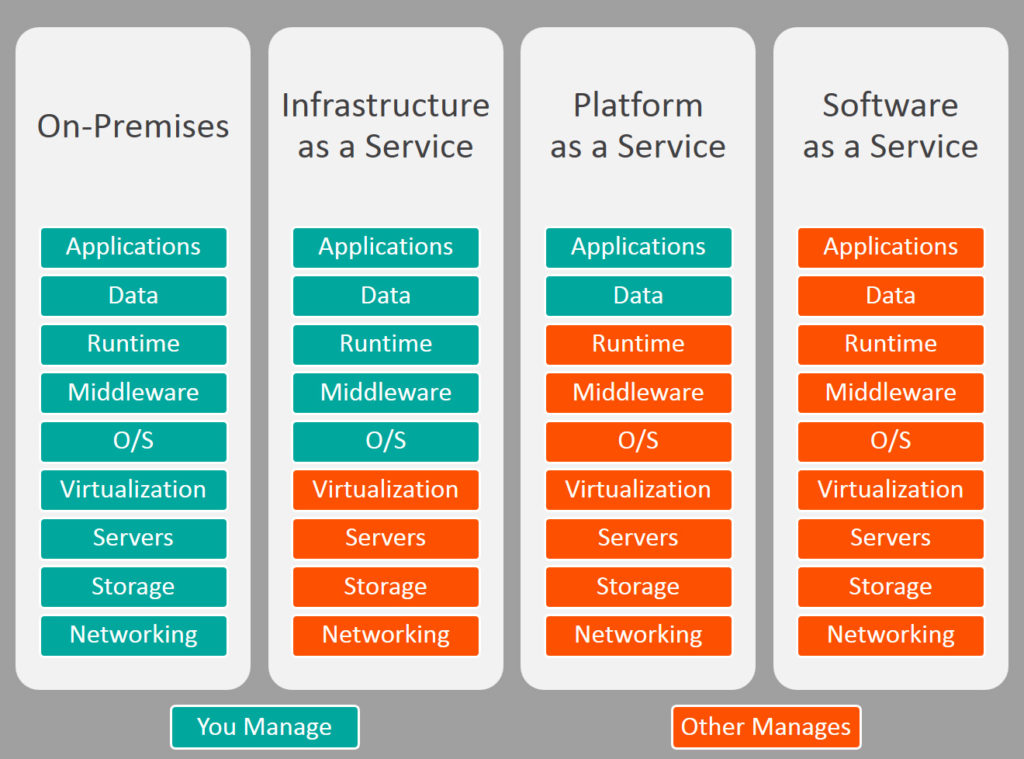 The most popular cloud platforms
We have over 15 years of experience, a period in which we've gained extensive knowledge in using cloud services and implementing high-tech services. As a result, we earned the highest standards of Microsoft's widely-recognized partnership program, becoming Microsoft Partners – Gold Cloud Platform and Application Development.
Based on our expertise, we have selected two trustworthy providers that we have been working with a lot: AWS and Azure.
AWS – Amazon Web Services
It is a global platform with over 1 million active users in 190 countries. It is a top choice for many organizations because of the variety of services it includes and because it has proved to be a reliable vendor over the years.
Microsoft Azure
Word wide, around 90% of Fortune 500 companies are using Azure to run their business. It is a top choice because it supports a wide range of programming languages, databases, operating systems, frameworks, and devices, enabling companies to benefit from tools and technologies they trust.
Five Benefits of a cloud
Reduced costs without investments in physical hardware
Because you can avoid purchasing hardware like storage, backup software programs, switch, hypervisor, and more, you cut on costs. Both vendors allow customers to use resources, networking, and security solutions without infrastructure costs or high initial investments.
Additionally, AWS enables you to spin-up new servers within a few minutes without needing to buy separate licenses for many operating systems and software. And Azure includes the pay-as-you-go model where you pay for what you use to build or expand resources using their services.
Security of your data and processes
Both platforms ensure maximum security to their clients as they use the latest technologies and tools to protect business data and systems. For example, AWS allows you to automate manual security tasks and Azure is the most trusted cloud platform by U.S. government institutions.
Server stability
Ensuring an entire stable environment while using cloud computing is essential. AWS has had two or three outages and were only region-specific. As for duration, they haven't been longer than 2-3 hrs. So they provide a stable system. Azure is also constant, assuring steady event-driven applications with a microservices-friendly approach using Functions.
Intelligence and Analytics for business solutions
With AWS, you get to choose from the broadest and deepest set of services that match your business needs. From pre-trained AI services to fully-managed, comprehensive machine learning solutions.
Azure and AWS, are both platforms that offer Blockchain as a Service (BaaS), Bots, Machine Learning, and Cognitive APIs capabilities.
The power of scalability
This is a key feature of cloud computing. During traffic peaks or fast increase/decrease in computing resources, the cloud manages the capacity of your environment automatically. AWS provides a deployment service – Elastic Beanstalk – that creates a scalable environment in just 5 minutes. Also, Azure service allows you to auto-scale according to the demands of the application usage.
Expert Network's experience
Being experts in coding and developing digital products for our clients, coming up with cloud solutions is a key ability we have developed over the years. That is why the platforms and services we use must be the safest, the most reliable, and stable out there.
Ever since we signed with Azure and AWS, we have benefited a lot from cost savings because we simply use the resources we need, as opposed to the on-premise setup where you own the hardware and the software.
For example, for our Carflow and Workero teams, the cost of hosting have been reduced as the cloud services cover these needs while we have the freedom to integrate and automate the release processes.
Another plus for using the cloud has been security. When we use these platforms, the ISO standards for security are implemented by the providers and we adapt the settings according to our requirements. In fifteen years, we have never faced any serious security issues.
Scalability has considerably improved our work. There are certain periods of time when the traffic intensifies exponentially, so in these instances, we need greater processing power without the need for someone to monitor and control scaling up or down. During one of our projects, we were able to automate the settings in our cloud infrastructure to take care of the issue without needing a person's assistance. It has saved us a lot of time and it made our delivery more efficient.
For instance, Workero, the highly interactive digital platform developed by us, provides business owners the opportunity to open up their unused office to a community of freelancers, startups, and traveling employees. As you can imagine, there is a lot of interaction going on as individuals connect to exchange ideas, rent and book office spaces, subscribe to events, share news, and catch-up with updates in the technology field.
All of these processes depend on scaling up or down based on the online demand. And by using the AWS platform, all the traffic and processes have been smoothly working, enabling us to provide cutting edge solutions for our clients' needs.
Last but not least, we love the feature related to machine learning and analytics. They are installed by default in the cloud service and the great advantage we and our customers have enjoyed, has been that they provide a clear analysis of how a product or app performs over a period of time.