Nurturing Success: How Culture Drives Expert Network's Journey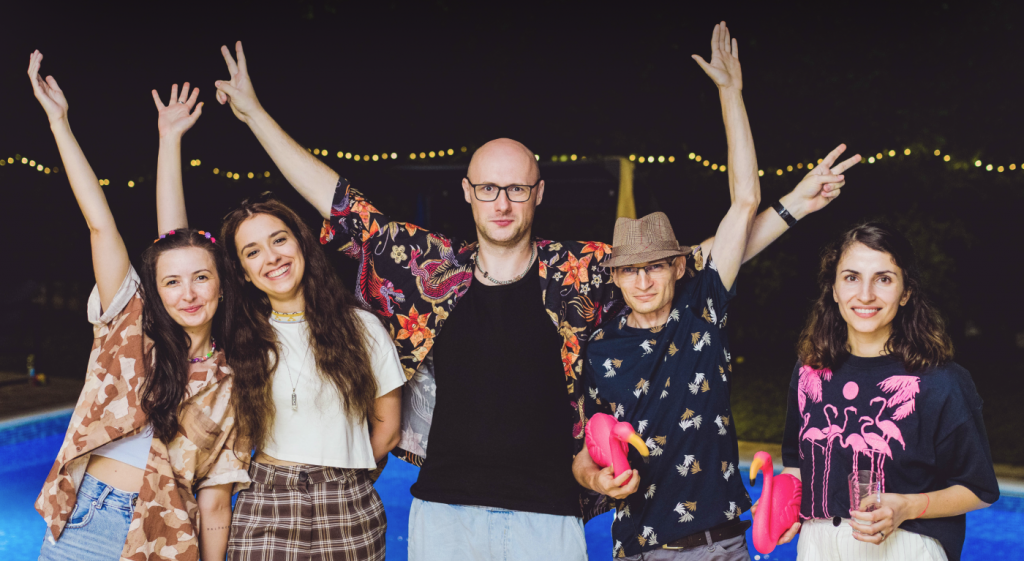 We realized from our own experience of almost two decades, how much culture influenced the quality of our delivery, hiring top professionals, retaining our talent, and building a pool of professionals.
Based on all the bumps and successes down the road, we decided that our knowledge and expertise are worth sharing, especially if you're an organization at the beginning of your journey.
We're here to guide you through the process. How? By showcasing how we managed to have a solid culture for almost 19 years.
So once you browse the first article to familiarize with the topic, we'll continue by sharing our approach and what processes have been successful for us. So take a few moments and join us on this journey. Ready?
What steps we take to consistently manifest our culture
Once you establish your company's culture, just as important is how your employees are aligned with it. Your company's success will depend on how they embody your values and beliefs. When employees feel that their work is meaningful and tied to a larger purpose, they are more engaged in their work and are more willing to go above and beyond to achieve business goals. 
Our culture – the basis for our progress and organizational development
Over the years, it was clear to us that we don't align with a corporate mindset where, generally, people aren't seen, listened to, or considered in the organization's decisions. Conversely, we are a people-oriented company and we put our colleagues at the center of everything we do. Our perspective revolves around supporting our Experts' growth and enabling them to follow their passions.
So, to define what our DNA stands for, we actively involved our colleagues in the decision-making process and in what ways we could foster our culture, to drive results. So we've introduced various activities, and created routines, and opportunities for our colleagues to connect with each other, and with the company, having the flexibility to choose the path they wish to expand.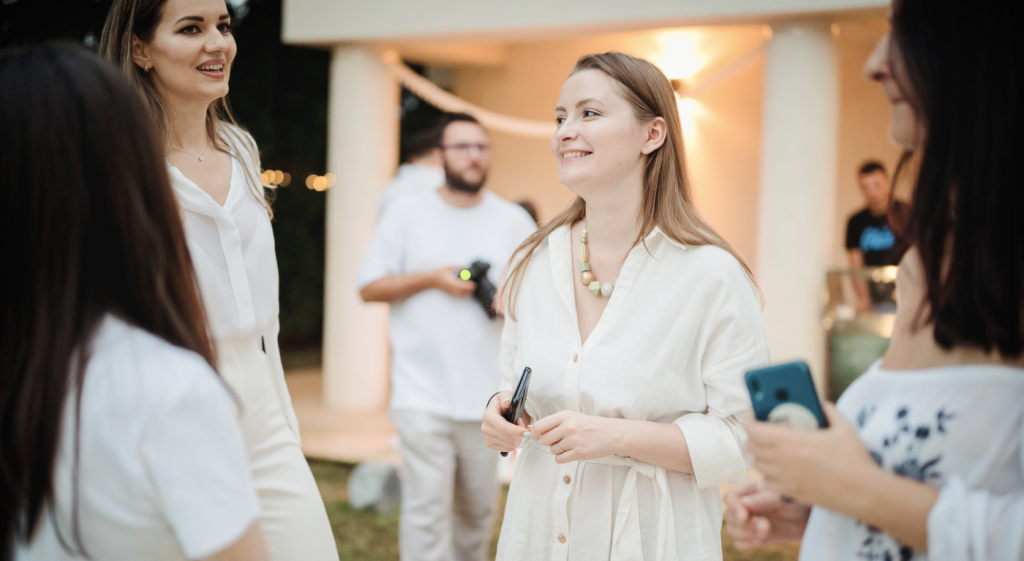 Ultimately, our recipe for success has been truly caring for our Experts, and consulting with our teams. So from this perspective, here's what drove meaningful change and growth in our company:
Why did it make sense to create our own academy? We had the knowledge, the experienced and well-prepared people, plus our growth mindset which enables us to find solutions that can support our development. 
Our academy includes:
Career Path

: it is based on six core behaviors and four levels of impact.

Each of us has our own mentor, who is actually a 'friend with more experience', guiding our steps and supporting our evolution. It is how our Experts grow, motivated to positively impact and develop in the workplace. 
Internal training sessions on hard and soft skills

: Periodically we

plan worksh

ops on tech development or training sessions

on personal development. The more we understand and learn about how we're wired, the better versions of ourselves we become. 
Annual budget for each Expert's professional development

: To stimulate our colleagues to expand their skill set, we've allocated a fixed budget that they can use for their growth. Some can choose to train and obtain certifications or participate in international workshops.
2. Modern software development processes
Even if we are tech-oriented, progress cannot be achieved without the right people who would see eye to eye. When we're all on board, we have the support and freedom to try new tech, or include novel work practices on a project.
Here's what Liviu, our Solution Architect and Delivery Lead, who has been with us for more than 13 years, has to say about this:  "Every step of the way I've been exposed to new learning and personal development opportunities. And we've had the freedom, incentive, and the opportunity to always go for the latest framework or technology that would allow us to grow as technical people and deliver top products to our clients." 
Our forward-thinking mindset, accompanied by trust and support from our teams, allowed us to advance, creating an environment that fosters self-organizing high-performing teams. Guided by ideologies like lean management, continuous delivery & integration, or DevOps practices, we provide an upgraded work experience to anyone who joins us.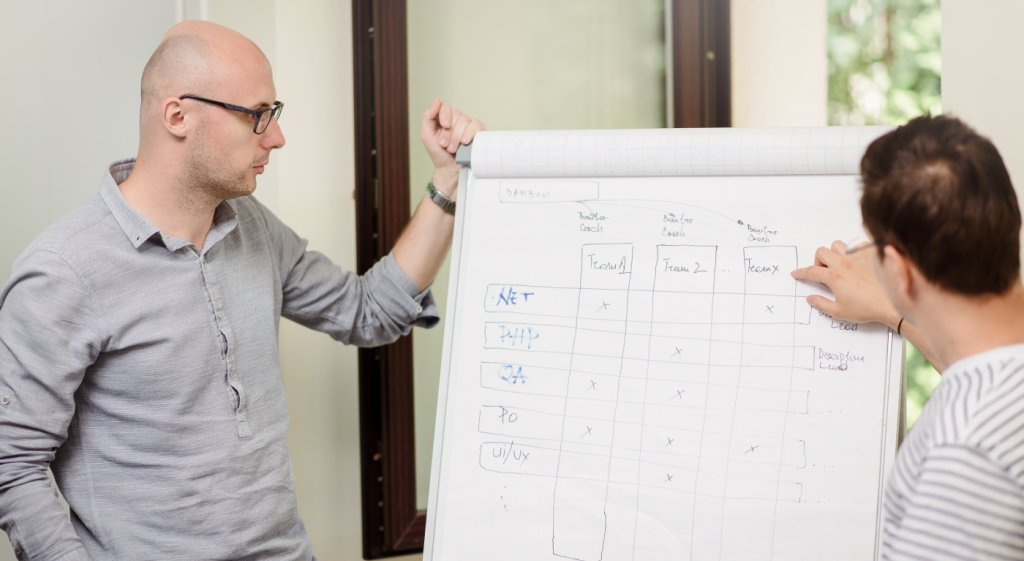 3. Psychological safety and transformational leadership 
In our pursuit of staying at the forefront of workplace trends and innovations, we embarked on a journey to foster psychological safety and embrace transformational leadership throughout our organization. This transformation was driven by our recognition of the potential benefits it could bring.

One significant facet of this transformation is the embrace of a hybrid workplace model. Our organization had already championed flexible scheduling long before the pandemic, laying the foundation for this progressive approach. This approach not only facilitates stronger connections among colleagues but also empowers them to strike a harmonious balance between work and personal life, ultimately enhancing their overall well-being. 
Furthermore, we've observed that a positive work culture significantly improves open communication, facilitates healthy conflict resolution, and nurtures a culture of continuous learning and adaptability. It is an environment that cultivates a safe environment where colleagues feel empowered to express their ideas and concerns, subsequently strengthening our problem-solving abilities and driving innovation.
And like our HR Manager, Ruxandra, said: "Along with our top technical skills and expertise, culture has been the "fuel" that helps us be successful and develop sustainably."
4. Social events
Each year we organize annual team buildings in a wonderful location. We also throw pool parties at our office. Yes, we have built an outdoor pool on our campus. Regularly we get together through our Garden Meetings. A chance for our teams to socialize outside, at the pool, with some cool refreshments and a bite to eat. Every month, we've allocated a set budget for each team so they can go out wherever they prefer, to relax, have fun, and spend time together outside the office.
5. Involvement in our community.
We invest and contribute to the future of young learners and to organizations that support our city's growth. We've also put skin in the game and are expanding our campus. The community evolves if we get involved. By sponsoring, or funding educational projects, we meet young people, stimulate our colleagues in various initiatives, and have a better understanding of the existing needs in our area. It keeps us connected and motivated by our common desire to grow and give back to the community. It also allows us to be more visible, and present in our industry.
All things considered, a company's culture matters because it helps guide decision-making. By embodying values consistently, and with the right mission and vision, companies can drive their success and make a positive impact in their industry and even in their communities.
The third article is related to how our recruitment supports our culture. If you wish to know the impact of bringing in individuals who fit well with the company culture, stay tuned for our next blog post.
Share this article on
Be part of our team