What 18 years of Expert Network mean to us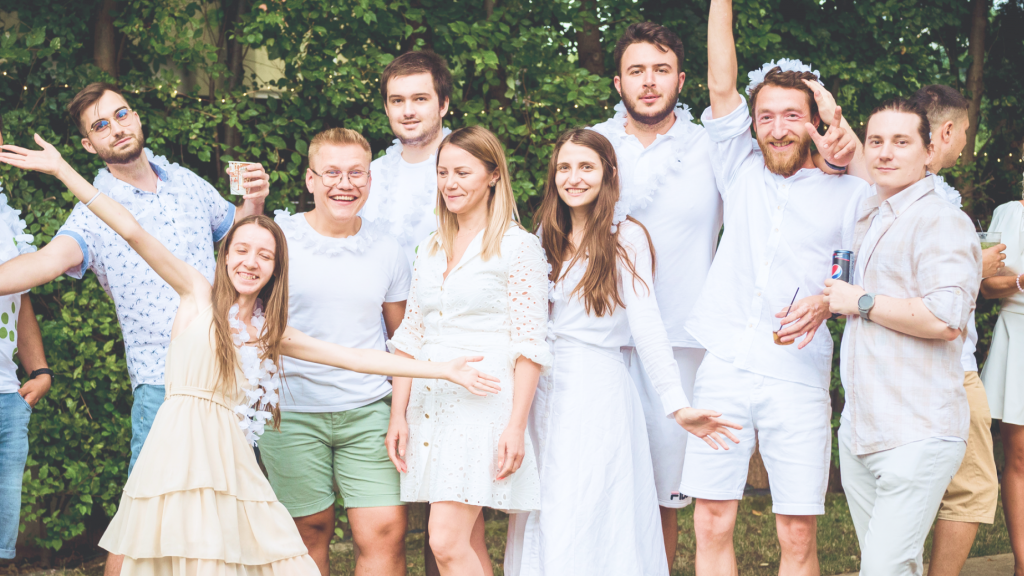 We're coming of age!
Yes, we've reached our 18 years anniversary and all kinds of feelings are surrounding this milestone. From the founders who remember the shy and uncomplicated beginning, with just three people, to the 100+ Experts who shape the identity of Expert Network today.
In this anniversary article, we'll share some facts from before & now, and also what our birthday means to us. To make things more interesting, we've asked some of our colleagues to answer a few questions for our anniversary. If you're curious to find out what they said, take a few minutes and relax by reading today's blog.
Before & now
Do you know where our company first started?
In a three-bedroom apartment, where the 3 founders rented a room and worked while the client sat behind them.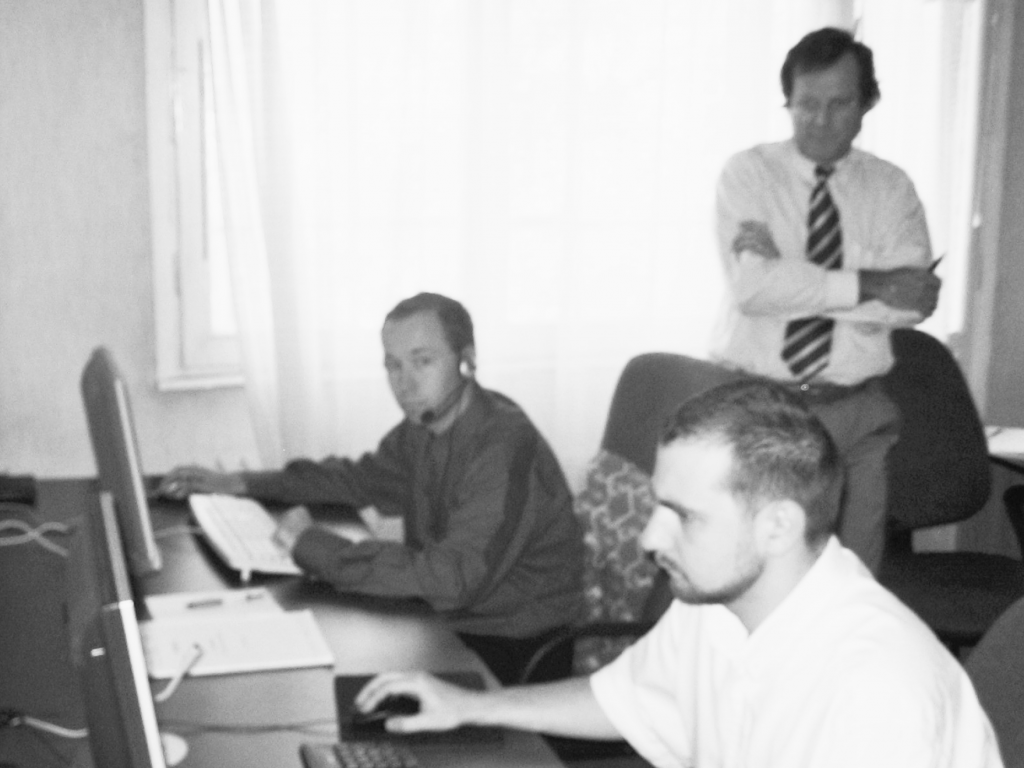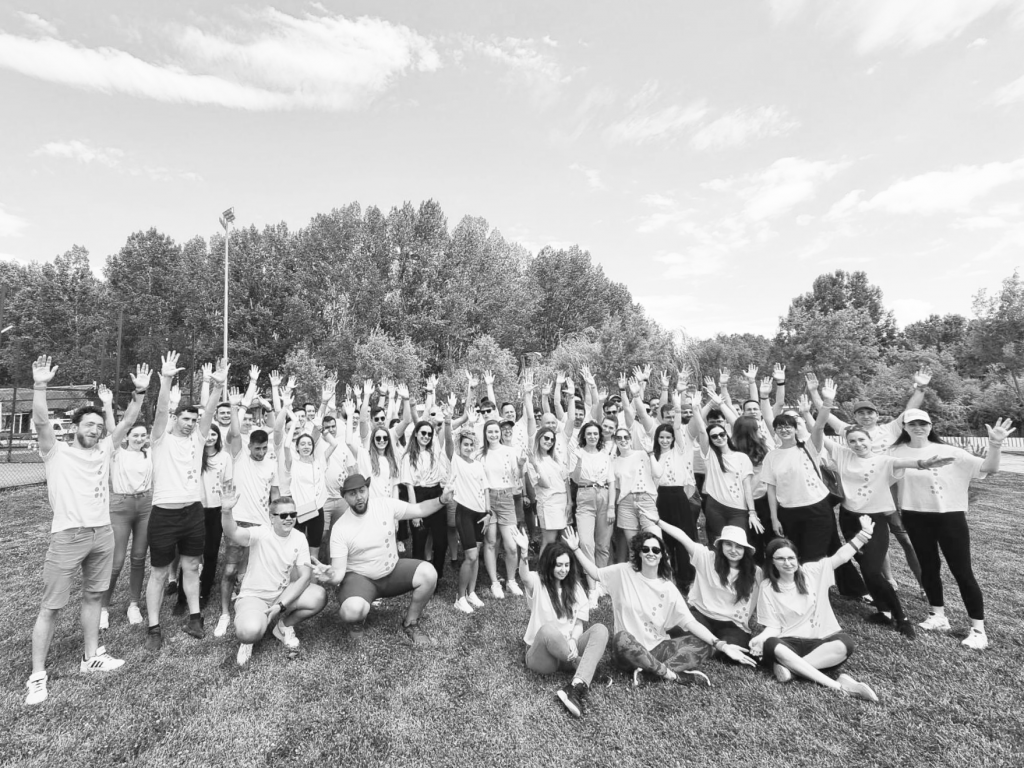 And now?
We have our own modern campus with a pool in the backyard. We have and purchased constructed two buildings and another one is in development.
Did you know we started with 1 small project?
But now:
We have more than

120 delivered projects

.

There are more than 10 teams working in an Agile way, using Scrum.

We are organized into 7 disciplines: .NET, PHP, PO, QA, Mobile, Front-End, UI/UX.

We've organized 9 editions of .NET internships and 6 editions of QA internships.

We work

Agile following DevOps

principles.

We also employ a Team-as-a-Service (Taas) business model.
Q&A with our Experts
As you can see, a lot of things have changed. From the physical space, and the technologies used, to the number of people that are part of Expert Network. Furthermore, we've asked a few Experts to answer three questions about our company and how they've experienced this journey throughout the years.
1. Share an impactful moment with the company.
"In 2010, when I joined Expert Network as a junior, I had little knowledge about how the web worked and how to build apps. Even if ASP.NET Webforms were still the standard at the time, the framework was cumbersome and not intuitive enough. However, my first "aha!" moment came in 2011 when ASP.NET MVC 3.0 was released. We started working on new projects and I finally understood how the web and HTTP truly worked. After that, developing web applications became increasingly intuitive and actually a lot of fun. After all this time, the best part is that this pattern has continued throughout my career as an Expert. Every step of the way I've been exposed to new learning and personal development opportunities. And we've had the freedom, incentive, and the opportunity to always go for the latest framework or technology that would allow us to grow as technical people and deliver top products to our clients." Liviu, Solutions Architect & Delivery Lead
There have been many significant moments for me. One of them would be my first discussion with Vlad, our CEO, and Frederic, Wildstream's Founder. It was an essential conversation because I was asked to build the QA discipline at the time, and we also talked about a long-term plan moving forward, challenges, and more. This conversation was a stepping stone that determined the roles I would later undertake, leading to good choices and prosperity for the company. Alex, Business Development Manager
"It's been 13 years since I first started working here, and I'll always be grateful that from a dev position, I had the opportunity to move through several positions, roles, and challenges and work for different customers, in the end, being able to follow my goals. Even more so, I am happy that I was able to leave a mark, contributing to building and continuously improving the discipline together with my PO colleagues." Vlad, PO & Discipline Lead
2. What do you think makes Expert Network what it is today?
"People x Tech skills x Delivery Process = Success (for us and for our customers).
I believe this to be our success formula. By this, I don't mean that we are simply nice people that are technically good or that can manage a process in place. We are all of these combined, which determine our unique culture." Ruxandra, HR Manager.
"Two aspects contribute to who we are today. The first one is our ability to keep a long-term core of people who collaborate, and share the same experiences and hobbies, while also going through pleasant and difficult moments together. And for the new colleagues, we provide the needed support to help them develop and actively be involved in our community, driven by growth. And the second one is that we offer our clients more than outsourcing, or certain technical solutions. We offer them a delivery model that has a major impact on the client's key activities." Iulian, Dev Lead
"Expert Network means people and not a company per se. I have access to the latest tech, my colleagues are open to everything new and it makes me feel supported to develop. When each of us is supported to grow personally and professionally, so does the company. This way, our business value grows and we continue to expand." Catalin, PHP Discipline Lead
"The best part about working here is that I have the freedom, incentive, and opportunity to always go for the latest framework or technology because it allows me, us, to grow as technical people and deliver top products to our clients. Developing web applications is increasingly intuitive and actually a lot of fun. And this pattern has extended to development methodologies, processes, and roles that were needed in order to cater to the growth of EXN. And every step of the way brought, for me, new learning and personal development opportunities. That is why I consider myself lucky to be part of Expert Network from its early beginnings, having gone through all of the changes of a growing company." Liviu, Solutions Architect & Delivery Lead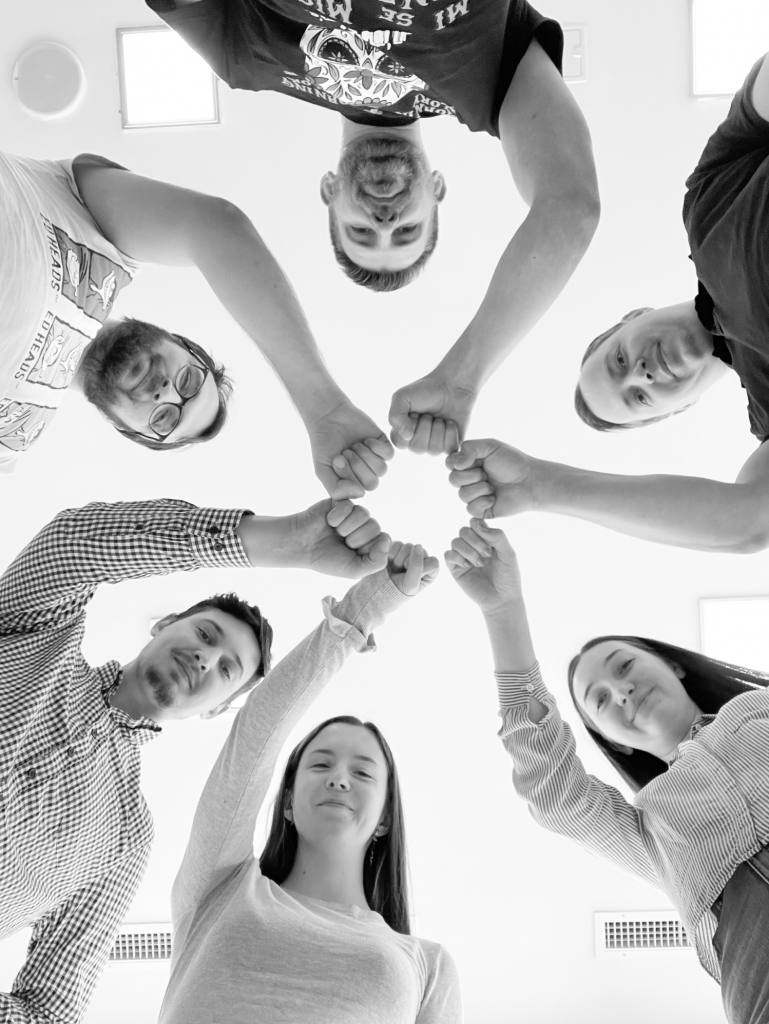 "Expert Network equals people. The reason we are so connected and committed to the same goals is that we share common values and qualities: we are like-minded, highly skilled, fun, and playful. Additionally, another impactful aspect is our flat organization which opens up opportunities for us to grow and explore our skillset. And when you top everything with the idea that you are listened to, that you have a voice, and you are supported in your initiatives, you begin to grow and have an impact." Alex, Business Development Manager
3. What does Expert Network's 18 years anniversary mean to you?
"18 years come packed with an awesome team, many socializing and fun opportunities, as well as growth and an environment that supports you. I am happy that I work in a mature, medium-sized company that has continuity. I think these years have contributed to the fact that it's easy to be seen and to assert yourself. Good ideas are taken into account and promoted, as long as you commit and take ownership of them. It truly is an enjoyable place to be a part of." Catalin, PHP Discipline Lead
"A company with 18 years of experience means stability, adaptability, and balance. It's no walk in the park to consistently evolve in the IT sector, in Iasi. And Expert Network is advancing in the right direction: we have increased the number of employees, we are trying to form a campus with the purchase of the new building, and we are developing our organizational culture." Iulian, Dev Lead
"Expert Network = 100+ meaning all of us that work here. And I want to talk about what my colleagues mean to me. Since I started working here, my teammates have been my comrades. They are the people I've worked with, built a discipline, and disagreed with. Colleagues that became friends or family, with whom I've spent nights working on releases, or people I've spent time in the attic trying to power up a server on a Sunday afternoon. Colleagues that shared their happiness and defeats, together we are the core of Expert Network and part of the 18 years journey." Vlad, PO & Discipline Lead
Share this article on
Be part of our team