Growzer
HORECA management made easy.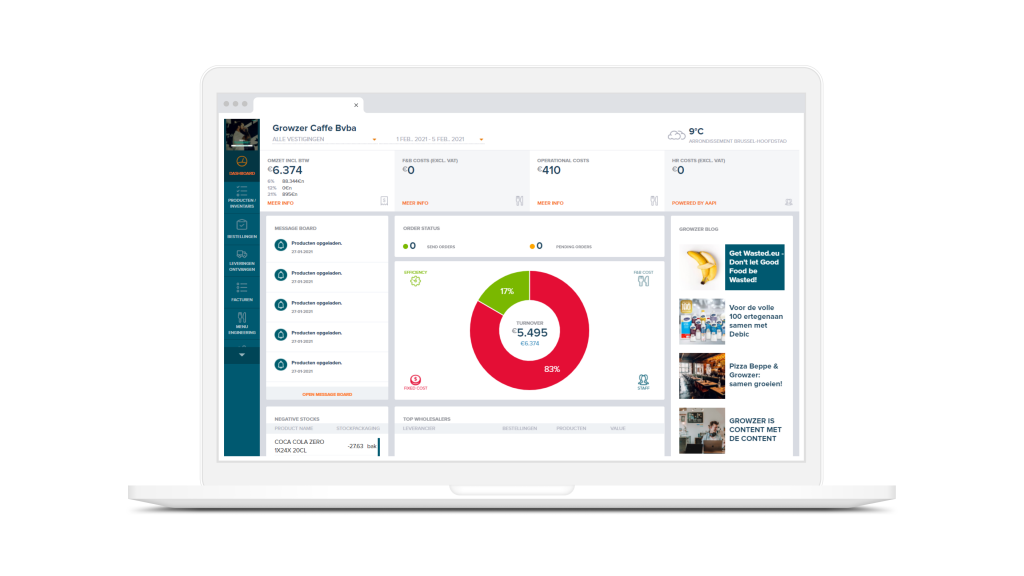 Growzer is an online management platform that is shaping the future of HoReCa businesses. It connects hospitality companies, wholesalers, and manufacturers simplifying their day-to-day processes through digitalization. The bold initiative took off in 2015 in Belgium, with the aim of creating a powerful tool that would bring restaurant management to the 21st century.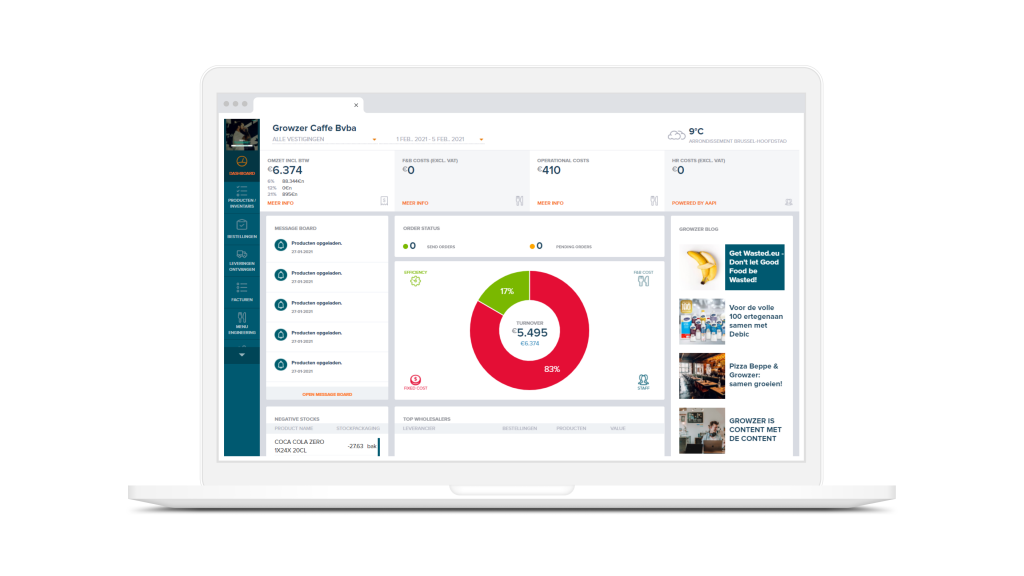 Challenge
The particularities of the HoReCa market like managing food stocks, invoices, orders, bookings, etc. require robust processes and varied features. They needed a modern online platform that could efficiently handle these tasks while also simplifying the roles of entrepreneurs and users.
Solutions
We implemented MS Azure Cloud-based solution, providing the solid ground for the support of modern platform architecture.
We built a modern platform architecture that includes core functionalities like menu engineering, cloud-based purchase system, centralized ordering, app responsiveness as well as stock management.
We ensured a clean design and an intuitive interface.
The core of the platform is the ASP.NET web application, backed up by an MS SQL server database, ensuring improved performance, security and safety, scalability and flexibility.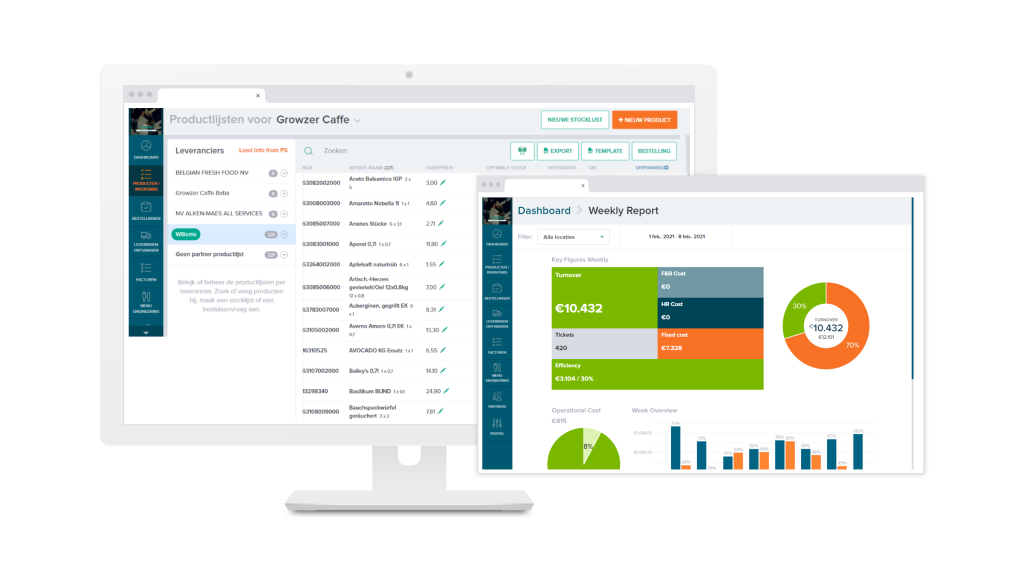 Growzer has boosted its reputation, working with renowned brands like Unilever, Lantmannen Unibake, Sligro, Metro, proving its worth and value in today's ecosystem.
Increased productivity, improved controls, and lower costs.

Continuous expansion of the platform without losing the quality of services. – Automated internal processes.

Smart insights and ML-based sales predictions.

High functionality of the purchase order system.

Updated stock information to ensure customer satisfaction.

Connection with HR management systems which report about the human-related costs.

Links with suppliers ERP systems to get updated information about pricing and the stock availability of the goods.
Tehnologies
Testimonial
Here's how our 5 years partnership has been so far:
Working with Expert Network is, overall, just a pleasant experience. Quality people, quality processes, quality products, quality advice. Every moment spent with them, about work or just casual conversation, is quality time.
Frank De Meulder,
CEO Growzer
See other related successstories